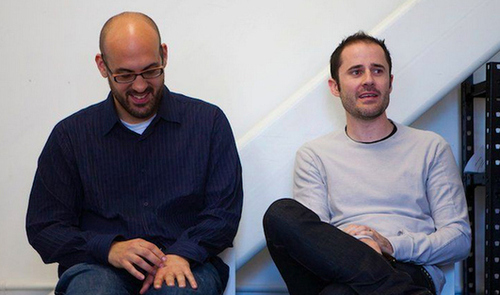 Jason Goldman helped build Google and Twitter into what they are today — but few outside of tech's inner circle know his name . On shunning the spotlight in a star-obsessed industry.
StartUP Product's insight:
Jason Goldman Regarding "Product Managers"
He was explaining the product manager's role, and not exactly overselling it.
You're the one that types the meeting notes,
the one that is over-communicating the schedule,
the one that goes and takes the meeting with the person no one else wants to meet with," he said of his early work in the field.
You're just doing a lot of grunt work to make things run smoother."
His first jobs were in user support, "in understanding how people use software," he remembered. "It's a great path into project management. You don't have to be a designer, you don't have to be an engineer."
—
Product managers are sometimes said to oversee discrete components of a company, like feudal lords in a kingdom. But for many P.M.s, Goldman's assessment is closer to reality.
"Everybody says the project manager is the C.E.O. of their project, and I think that's total bullshit," says Josh Elman, a former manager at Facebook and Twitter, the latter under Goldman.  "The real heart of a product manager is the guy who sits in the back of the raft with the oar."
 "Goldman was much more interested in talking to people and finding the thing that would help them do whatever it was they were having trouble with."
Troubleshooting behind the counter is perfect training for a product guy, overworked and unsung. If it sounds less plush than the chief executive's chair, that's because it is.
At strategy sessions, he said, the C.E.O. would articulate a broad but pithy vision, and sit down to applause.
"I'm the guy who stands up next, and says what does that mean in terms of what we're building over the next six months," he said.
That's the gritty work of fielding questions, farming out assignments and reconciling disagreements.
"Your presentation doesn't sound as good. Your presentation doesn't have grand, inspiring goals," Goldman went on.
"You're the guy who stands up and says, next week we're going to fix a bunch of bugs.
You're the person that's managing the fallout from the grand vision."
Product managers, in this view, are agnostic to the idea, so long as they're assiduous in its completion. They're almost the inverse of how we conceptualize the ideal C.E.O.
"He wasn't the idea guy, as maybe some product people are," Williams told me of Goldman.
"He's not necessarily defining what we need to do, he's just making sure it got done. I don't know that it's a typical relationship, but it's probably not super uncommon," Williams added.
In a boardroom crowded with idea guys, where "the very notion of what the product was would evolve," said Goldman, "owning the whatness of the product" might sound humdrum, but it was by most accounts critical.
…humility: a rare quality in chief executives, but vital in product management
 Shepherding products to fruition is like working your way up to Bowser, protracted, hard-fought and without many hosannas.
——————————–
"The industry's very focused on telling hero narratives," he told me.
It's not that I think that it's bad for people to have a public persona.
The part that I think is damaging, or unhelpful, is when it seems like there are these visionary C.E.O.s who come up with genius ideas, and then it's just building a team that allows for those ideas to come forth into the world."
Williams tends to agree. "I don't want to say founders are overrated, but there are certainly a lot of people who are underrated. And Jason was definitely in that camp," he said.
—————————
 "Startups are run by people who do what's necessary at the time it's needed. A lot of time that's unglamorous work. A lot of times that's not heroic work. Is that heroic? Is that standing on a stage in a black turtleneck, in front of 20,000 people talking about the future of phones?
No.
But that's how companies are built. That person who did that for the iPhone launch at Apple, we don't know who he is. All we know is that Steve Jobs came up with the iPhone. But he didn't ship it. The person who bought the donuts did."
See on www.buzzfeed.com