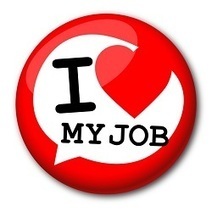 14 revealing signs you might love your job by Dharmesh Shah
StartUP Product's insight:
You see your internal and external customers not as people to satisfy but simply as people.
You see your manager as a person you work with, not for.
You help without thinking.
Above results from the http://culturecode.com/
So how does a great environment to work in with enthusiastic people passionate about delivering translate into product excellence?
Its obvious at a restaurant if the chefs infused love into the food, and the servers enjoy being there – you taste it and you feel it when you walk in to the environment.
But, is it obvious in other products – can you tell if the environment that the product was designed, developed and distributed in was one of "love and satisfaction" for all involved at every step of the way in the product lifecycle value chain?
See on On Startups