Engineering
StartUP Product's insight:
by Ron Lichty
re: this year's just-released Study of Product Team Performance
What's startling is that among teams still using waterfall, they just don't believe in it. Doubly startling given users of every other methodology rate their own method most highly.
More:
Listen to Greg Geracie discussing results of this research on the Global Product Management Talk Tuesday, July 10 http://bit.ly/1a6lYW0
See on ronlichty.blogspot.com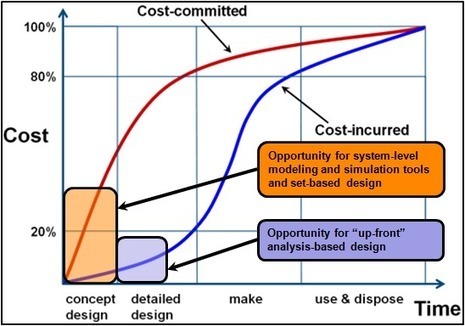 This blog on "Design Software" is not going to be about a review of what exists, but rather in what I feel is missing in the current offerings from so…
StartUP Product's insight:
– The best chance for a product to be developed to strike the balance between obtaining the highest performance, lowest cost, and any other requirement exist at the earliest stages of development.
– The ability to consider multiple concepts and measure/simulate performance against requirements early, i.e. before any detail design activities begin, maximizes the opportunity for a product to be successful.
– In other words: the best concept yields the best product.
So if the best potential for success is in the concept development phase, where are the conceptual engineering software tools?
See on www.engineering.com