UX Pro
Tell me, and I will forget. Show me, and I may remember. Involve me, and I will understand. – Confucius, BC 450 Sounds good, right?  Confucius had a way with words.  However, reality is more murky …
StartUP Product's insight:
UX is a huge part of Product Management, and this pensive post from Glen Lipka, VP User Experience for Marketo, prompts us to think about how we teach others the skills we have honed over the years.
Particularly in an arena that's still developing, where many of us learned by doing and don't necessarily have a mentoring experience to fall back on as an example, it can be tricky to figure out the best way to pass the fine details of our craft on to newbies.
Glen makes clear he has more questions than answers on this particular topic, and I understand why.  It's a perfect topic for conversation at Startup Product Summit SF2, though.  In fact, questions like these are a large part of the reason Startup Product exists.  To create an environment where we can discuss and debate, teach and learn, and perhaps even learn how to teach.
Glen is a speaker at Summit SF2, and we're excited to have him.  Join us October 11, 2013, to hear what else he has to say.  Register at: http://bit.ly/11jHipK
See on commadot.com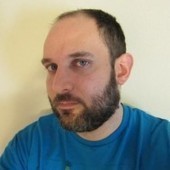 There has been alot of movement in "responsive HTML" over the last 2 years.  Basically, responsive means that the page will morph as the screen gets smaller.  It changes to use the available space …
StartUP Product's insight:
Basically, responsive means that the page will morph as the screen gets smaller.
I was trying to design a page editor application that gave a non-programmer power to make responsive pages using as much WYSIWYG UI as possible.
Responsive HTML Templates work best when your layout/content scope is going to remain static.  It sucks when your layout is changing all the time, like a public website or even an application of moderate-high complexity.
– how will you know the good posts from the bad if they are all good.
Glen Lipka, is VP of UX at Marketo. He will be speaking at the Startup Product Summit SF2 – register before June 24 for $400 off! http://bit.ly/11J59AG
See on commadot.com
Learn about A Product management best practice and A Tool for better product management
Startup Product Talks: April 10 @Atlassian, San Francisco

Learn how Atlassian uses their own tools in house through a best practice called dogfooding with Jerry Gordinier, cross-product UX Designer at Atlassian
AND
Discover ProdPad, a tool for better product management, developed by Simon Cast, co-founder visiting from the UK
Best Practice:
Why get started with dogfooding?
Is using your products enough?
Something's broken… what do I do?
This talk will cover the ins and outs of effective dogfooding:
why using your products is more than best practice,

clever tips and tricks to encourage feedback at the organizational and personal level, and

how to receive and act on what your internal users are saying.
Take away some pro-tips for integrating effective dogfooding from our experience at Atlassian.
Jerry Gordinier is a cross-product user experience designer with Atlassian, maker of enterprise team collaboration and software development products including JIRA, Confluence and Bitbucket.
Jerry's web start-up work includes taiwanenglish.com,penpalroulette.com, and the ill-fated Partybot9000. He is passionate about user-centered design and research, and making products that change the world for the better.
Product Demo: ProdPad
Simon Cast, Co-founder of ProdPad, and visiting from the UK, will give us a demo. He's also cofounder of the European Product Group who run ProductTank, ProductCamp London and the product management conference MindTheProduct. You can read his blogging at MindTheProduct.com & ProdPad.com. Simon began his career in Space Engineering, where he developed a Fortran realtime program to automate satellite operations. He then traveled around the world before a stint in the Australian Army.
more info:
http://www.meetup.com/StartupProductTalks/events/82946542/