3 – Develop
By Chuck Fitzpatrick
Agile Evangelist and Project Manager
Cloud City Development
@cfitzpat
StartUP Product's insight:
Excerpted from Chuck's posting
Question: What's the best methodology?
Answer: It depends.
In the early decades of software development, the emerging industry followed the models of engineering that had served the world well for all of modern history. Collectively, those methodologies can be described as "anticipatory."
As time passed, the software development community found that many large projects failed because those assumptions proved to be largely incorrect. Product consumers have no idea what they want—they change their minds constantly, so our ability to predict what they want is . . .impossible.
There have been many attempts to address the underlying issues that cause failures in product development, whether they are software or non-software products. The attempts that are proving to be successful turn those earlier assumptions on their heads:
1. Make implementation a part of requirements discovery
2. Incrementally grow the system
3. Flatten the cost curve: If you can keep the cost curve flat, then not knowing what to build today is less of a concern, since the cost to build it later, when you know more, is the same.
I am fascinated with the many ways that humans have created to make the difficult bits and pieces of creating new products move forward in the best possible manner.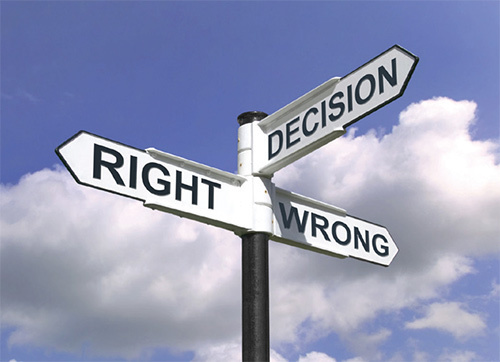 The remarkable thing about your mental life is that you are rarely ever stumped."  – Daniel Kahneman It's Thursday morning. You settle into your office chair, you crack open your laptop, you take a…
StartUP Product's insight:
See on teresatorres.com
Some entrepreneurs and builders are driven by the prosp […]
StartUP Product's insight:
We've learned a lot about creating great products from the Lean movement, not surprisingly in the 'measure' and 'learn' steps of the 'Build, measure, learn' cycle.  In this thoughtful article, Chris Hoogewerff proposes a 4th step.  He argues convincingly that it's vital to maintain passion even after major pivots, and when we pivot to something that departs too much from that "thing" that compelled us to create our startup, we may be in trouble.  To paraphrase, the litmus test could come in the form of a 'Visualize' step where we ask ourselves, 'Do I love this new product and will I be fanatical about serving the people that will use it?'
Join us October 11, 2013 for Startup Product Summit SF2 to connect with lots of others that are passionate about product.  Register: http://bit.ly/11jHipK
See on chrishoog.com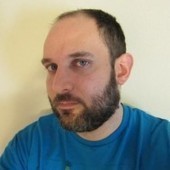 There has been alot of movement in "responsive HTML" over the last 2 years.  Basically, responsive means that the page will morph as the screen gets smaller.  It changes to use the available space …
StartUP Product's insight:
Basically, responsive means that the page will morph as the screen gets smaller.
I was trying to design a page editor application that gave a non-programmer power to make responsive pages using as much WYSIWYG UI as possible.
Responsive HTML Templates work best when your layout/content scope is going to remain static.  It sucks when your layout is changing all the time, like a public website or even an application of moderate-high complexity.
– how will you know the good posts from the bad if they are all good.
Glen Lipka, is VP of UX at Marketo. He will be speaking at the Startup Product Summit SF2 – register before June 24 for $400 off! http://bit.ly/11J59AG
See on commadot.com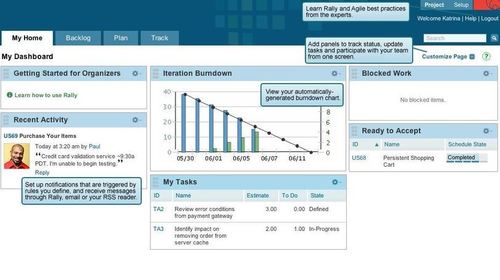 StartUP Product's insight:
Article reviews results of Forrester 2012 Report on Application LifeCycle Management Tools
"nine of the most common software platforms for product development and application lifecycle management against 116 criteria"
However, the title says "Best Product Management Tools for Developers"
Sorely missing from this list are tools built by developers and product managers specifically to solve their pains not being resolved elsewhere AND conducive to running lean:
https://sprint.ly/ Don't ask how projects are going. Watch how they're going in real-time.
Prodpad.com Product Management Software for your Entire Team
https://rizzoma.com/ Group collaboration – manage communications, roadmap, easily view as mindmap, manage levels of interactions & views, automates email communications and team management (delivers on the promise of Google Wave for distributed team collaboration)
GetMilemarker.com – capture ideas, prioritize features, easily portray roadmap & view status to completion with dates/times
Kanban2go.com – visual online task management software
See on blog.profitbricks.com
Chris Pacione, CEO, LUMA Institute, Will Discuss The Practice Of Human-Centered Design For Preparing People, Teams, And Entire Organizations To Increase Innovation
Human Centered Design: Chris Pacione, CEO, LUMA Insititute 04/08 by ProdMgmtTalk | Blog Talk Radio
————————————————————————————–
NOTE: DAY & TIME!
Monday, April 8, 2013 at the simultaneous times of 10:00 AM Pacific Time, 11:00 AM MST Denver, 12:00 Noon CST Chicago, and 1:00 PM EST Boston.
—————————————————————————————-
Listen! http://bit.ly/17a6dNl
Background resources: http://bit.ly/Z4rKQb
Mark your calendar with the correct time: http://bit.ly/YXNgaa
Follow for reminders: http://bit.ly/nbw9Yr
Curated Content: http://bit.ly/TV4Dsp
Participate! http://bit.ly/eC3D09
Survey: http://bit.ly/XejfWi
————————————
The Global Product Management Talk features an expert guest discussing pre-posted questions with Cindy F. Solomon, co-hosts, and Twitter participants broadcast live over BlogTalkRadio. The transcript of Tweets and podcast are available following the event for on-demand consumption on the web, iTunes, Google Play and mobile devices. More information available athttp://www.prodmgmttalk.com Get reminders and listen live by followinghttp://www.blogtalkradio.com/prodmgmttalk
————————————-
What is #ProdMgmtTalk? http://bit.ly/AlLEbN
Join Global Product Management Talk! http://linkd.in/jRmwRx
Never participated in a twitter chat? FAQs http://t.co/Qr2s1o0O
Learn How to participate in Socratic Twitter Talk via Global Prod Mgmt Talkhttp://t.co/nV2DZflo
Learn about Tweeting Best Practices and Twitter Talk FAQshttp://t.co/8WzU7LSf
Want to reach target audience of Product Professionals? Sponsor Global Product Management Talk! http://bit.ly/gF0Tt3
Join us at http://tweetchat.com/room/prodmgmttalk automatically appends hashtag
Our format: we post questions Q1, Q2, Q3 Please answer using A1, A2, A3
Questions for Discussion:
PreQ: Please introduce yourself, where you are tweeting from & your involvement with #prodmgmt #prodmgmttalk
Q1 Are you someone who strives to maintain the status quo? Or are you someone who wants to make things better?
Q2 Do you consider yourself an innovator? Why? Why now?
Q3 If so, do you consider yourself innovative? You know, fluent in it. Do you consider yourself good at it, something you have enough expertise in, in order to apply this expertise consistently and successfully most of the time?
Q4 How many people would say they know what it even means to be competent in innovation? If someone, or some organization on the whole is good at innovation, what *exactly* are they good at?
Q5 Do you consider yourself a designer? Why? Why not?
About Chris Pacione
As a Co-Founder and CEO of LUMA Institute, Chris leads a highly skilled, multidisciplinary team of practitioners located around the world who are passionate about preparing organizations to be more innovative. He is a frequent speaker on the topic of design and innovation in the US, Europe and Asia and is co-author of the book, "Innovating for People".
Prior to LUMA Institute, Chris co-founded BodyMedia, Inc., one of the early pioneers in wearable health monitoring, and headed up experience design and customer marketing.
Chris's work has been cited in numerous national and international publications including Business Week, the NY times, Wired Magazine and Fast Company as well as several popular books about design and innovation including "In the Bubble: Designing in a Complex World" and "The Design of Things to Come: How Ordinary People Create Extraordinary Products."
He holds several IDEA Gold Medal Awards sponsored by Business Week and the Industrial Designers Society of America and has been awarded numerous US and EU patents for his work.
Contact
Pittsburgh, PA
Site: http://www.luma-institute.com
Email: chris at luma-institute.com