Business Models
StartUP Product's insight:
Great companies recognize that there are now multiple interdependent stakeholders, including customers, business partners, and social groups, who need to be part of your equation since they can drive or limit your success, in addition to management and stockholders.
…strengths of the management team or a sustainable competitive advantage…may not be sufficient to make your startup the great success embodied in your vision.
…renewed focus on other less tangible attributes which can set your startup apart.
…multiple other relevant priorities, and the other intangibles required for a great execution.
Five rules of relevancy by Mark Zawacki
be relevant and stay relevant
find a voice relevant to the ecosystem
gain balanced traction
form partnerships and alliances within the ecosystem
maintain a relevant laser focus
…your startup needs to be a "conscious" entity, constantly aware of the complex eco-system around it, and the factors driving change and evolution.
This requires conscious leaders who are passionately committed to personal and professional growth, as well as the greater good of society. These leaders then cultivate the consciousness of their team members.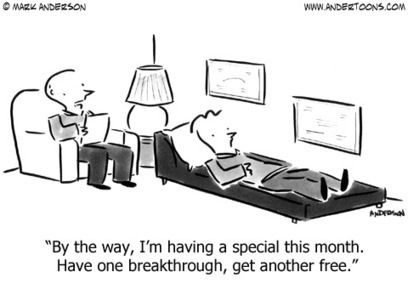 StartUP Product's insight:
–>freemium users are not like those who will actually give you money. Frequently the features that paying customers want don't show up on the freebie's radar.
–>average is 1% conversion rate from web traffic to a (real, not "free") purchase
–>Retool your expectations of Freemium: It's a marking cost. It's more expensive than you give it credit for, but it could very well be the best marketing strategy available.
measure the total cost of acquiring new paying customers
make sure the cost is much less than the total revenue
See on blog.asmartbear.com