Sales
One of the best meetups that I regularly attend is the Product Manager Breakfast that is organized by the wonderful people at UserVoice. Product Manager Breakfast is a relaxed conversation between Product Manager peers. The goal of the meetup is to provide a safe place where PMs can vent, trade tips, and discuss the challenges and opportunities of the role.
This month, the topic was "PM Vs. Salesbro". This was a highly demanded topic that kept coming up at previous breakfasts. Sales teams are often asking PMs for things in order to close deals. How do you know when to pay attention? What if they are a current customer? What if the customer is guaranteeing you a lot of money?
We talked for a full hour, each PM sharing personal experience and horror stories from the past. We all came to an agreement that product management and sales are both aimed at increasing revenue and achieving the company's mission. PMs need to get involved with the prospect/customer conversation to validate if a new feature request is a universal need. You can't be afraid to say no. Savvy product managers realize that their job is to try to please the greatest number of on-strategy customers and prospects as possible given the available resources. If sales fail, then product management is failing.
It's important to clearly define the product roadmap and mission of the company and to make them known throughout the organization. Share the process of bringing a product to life with your customer/product. Make sure your sales team knows when a new feature would be bumping another potential revenue generating feature.
The opportunity to interact with other PMs in person is priceless. They understand your day to day life and can even provide solutions to challenges that you are blocked on. With that face-to-face sharing in mind, I hope to see you all at the Startup Product Summit SF2!
~Brittany
Editor's Note:  Evan Hamilton, Head of Community at UserVoice and an organizer of the Product Manager Breakfast meetup, spoke at February's Startup Product Summit.  His talk, Everyone's Customers are Wrong & Their Data is Lying, was a big hit.  Check it out for a taste of the kind of awesome talks we'll have at Summit SF2!

This is a guest post by Brittany Martin, a product marketing manager and recent transplant to the Bay Area from Pittsburgh, PA.  Prior to joining us in California, Brittany was a curator of StartupDigest, Pittsburgh.  She just began a new gig at ReadyForce, and is thrilled to be on their team and on ours.  Follow her @BrittJMartin and read her new blog, San Francisco via Pittsburgh.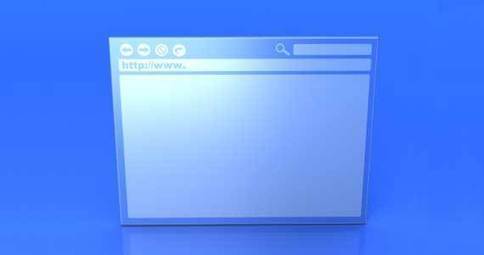 web content should not only drive leads but it should also help educate potential buyers and help you close the deal
StartUP Product's insight:
The enterprise software sales cycle has changed.  Because so much can be researched online, potential customers reach out to potential vendors later than they used to.  Enterprise software sales organizations need to pivot to accommodate these trends and thoughtfully creating content geared towards driving lead generation is one tactic that can help.
See on whatisproductmarketing.com
StartUP Product's insight:
Startups are constantly asking themselves: should we focus on the quality of our product or the strength of the sales and distribution strategy?
Award-winning Vancouver-based angel investor Boris Wertz says,
To be successful, a stand-alone company needs a top-notch product and a clever distribution/sales strategy.
Startups are generally more successful when the founders are product-driven; much easier to add sales expertise to a product-driven organization than it is to add product focus to a sales-driven start-up
a great product requires great leadership with the right product instincts;

Sales-driven companies are often focused on maximizing short-term return on investment and this mindset can shape product decisions; sales-driven companies can evolve into service companies as they are starting to build every feature that clients are asking for instead of following a long-term product vision
Products, no matter how great, usually don't make money on their own; product-driven companies need to focus on distribution in order to succeed in the long-term
See on versiononeventures.com