Startup Culture
I really appreciate the opportunity to collaborate with you on the
NYC Women in Product
Meet Up. I'm excited to see where we can take this. I wanted to encapsulate what I said during our chat about innovation —
We need to be careful not to attach the term "innovation" to everything because honestly, it is currently a trend. However, we cannot in any way discount its importance to the viability and longevity of an organization.
Innovation cannot be something we do or a phase or a goal, it has to be a part of the company culture. Innovation is not just about ideas…it is about a way of thinking and being; it is a language and a process; it requires flexibility and follow-through, creativity and structure; and it is more complex than we realize.
To be innovative is to be thinking of the future while taking action today. We learn and move on — already knowing what we are moving onto.
Only a company that has this ingrained in its culture can do this.
So, how do we ingrain innovation in our culture without turning it into the latest trend, box to be checked or the CEO's vision of the month?
About the Author, Kaylee Kolditz
With 18 years of marketing and business development experience, I have worked with companies large and small across a variety of industries, but I get the most energy and joy from working with product development organizations. In my current role, I help product organizations identify and access the resources (trainings, publications, groups, events) to cultivate a culture of innovation. I also help folks network online and in person, and manage an online community and conference for innovation in product development.
Goals: I'd like to connect with companies in the NYC area interested in looking at the gaps in their innovation culture and putting a plan in place to cultivate a culture of innovation throughout their organization.
Some entrepreneurs and builders are driven by the prosp […]
StartUP Product's insight:
We've learned a lot about creating great products from the Lean movement, not surprisingly in the 'measure' and 'learn' steps of the 'Build, measure, learn' cycle.  In this thoughtful article, Chris Hoogewerff proposes a 4th step.  He argues convincingly that it's vital to maintain passion even after major pivots, and when we pivot to something that departs too much from that "thing" that compelled us to create our startup, we may be in trouble.  To paraphrase, the litmus test could come in the form of a 'Visualize' step where we ask ourselves, 'Do I love this new product and will I be fanatical about serving the people that will use it?'
Join us October 11, 2013 for Startup Product Summit SF2 to connect with lots of others that are passionate about product.  Register: http://bit.ly/11jHipK
See on chrishoog.com
StartUP Product's insight:
Great companies recognize that there are now multiple interdependent stakeholders, including customers, business partners, and social groups, who need to be part of your equation since they can drive or limit your success, in addition to management and stockholders.
…strengths of the management team or a sustainable competitive advantage…may not be sufficient to make your startup the great success embodied in your vision.
…renewed focus on other less tangible attributes which can set your startup apart.
…multiple other relevant priorities, and the other intangibles required for a great execution.
Five rules of relevancy by Mark Zawacki
be relevant and stay relevant
find a voice relevant to the ecosystem
gain balanced traction
form partnerships and alliances within the ecosystem
maintain a relevant laser focus
…your startup needs to be a "conscious" entity, constantly aware of the complex eco-system around it, and the factors driving change and evolution.
This requires conscious leaders who are passionately committed to personal and professional growth, as well as the greater good of society. These leaders then cultivate the consciousness of their team members.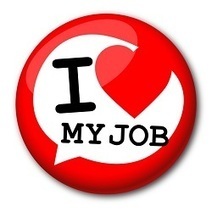 14 revealing signs you might love your job by Dharmesh Shah
StartUP Product's insight:
You see your internal and external customers not as people to satisfy but simply as people.
You see your manager as a person you work with, not for.
You help without thinking.
Above results from the http://culturecode.com/
So how does a great environment to work in with enthusiastic people passionate about delivering translate into product excellence?
Its obvious at a restaurant if the chefs infused love into the food, and the servers enjoy being there – you taste it and you feel it when you walk in to the environment.
But, is it obvious in other products – can you tell if the environment that the product was designed, developed and distributed in was one of "love and satisfaction" for all involved at every step of the way in the product lifecycle value chain?
See on On Startups
Michael Witham on Startups
StartUP Product's insight:
Lessons learned:
Business is hard. Startups are harder.
Startups are not a recipe….Startups are dynamic, fluid, agile, in a state of constant change.
Startups are not products, they are people.
Teams of people make the product, decide on the pricing, create marketing strategy, operate the business.
The most successful startups are not driven by products, they are driven by people making products.
See on www.businessreviewusa.com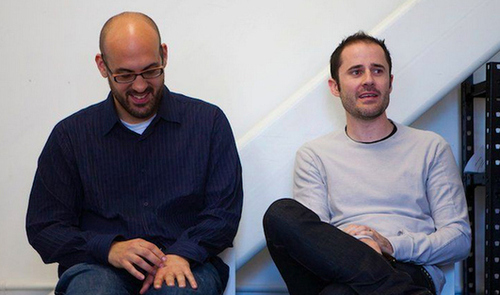 Jason Goldman helped build Google and Twitter into what they are today — but few outside of tech's inner circle know his name . On shunning the spotlight in a star-obsessed industry.
StartUP Product's insight:
Jason Goldman Regarding "Product Managers"
He was explaining the product manager's role, and not exactly overselling it.
You're the one that types the meeting notes,
the one that is over-communicating the schedule,
the one that goes and takes the meeting with the person no one else wants to meet with," he said of his early work in the field.
You're just doing a lot of grunt work to make things run smoother."
His first jobs were in user support, "in understanding how people use software," he remembered. "It's a great path into project management. You don't have to be a designer, you don't have to be an engineer."
—
Product managers are sometimes said to oversee discrete components of a company, like feudal lords in a kingdom. But for many P.M.s, Goldman's assessment is closer to reality.
"Everybody says the project manager is the C.E.O. of their project, and I think that's total bullshit," says Josh Elman, a former manager at Facebook and Twitter, the latter under Goldman.  "The real heart of a product manager is the guy who sits in the back of the raft with the oar."
 "Goldman was much more interested in talking to people and finding the thing that would help them do whatever it was they were having trouble with."
Troubleshooting behind the counter is perfect training for a product guy, overworked and unsung. If it sounds less plush than the chief executive's chair, that's because it is.
At strategy sessions, he said, the C.E.O. would articulate a broad but pithy vision, and sit down to applause.
"I'm the guy who stands up next, and says what does that mean in terms of what we're building over the next six months," he said.
That's the gritty work of fielding questions, farming out assignments and reconciling disagreements.
"Your presentation doesn't sound as good. Your presentation doesn't have grand, inspiring goals," Goldman went on.
"You're the guy who stands up and says, next week we're going to fix a bunch of bugs.
You're the person that's managing the fallout from the grand vision."
Product managers, in this view, are agnostic to the idea, so long as they're assiduous in its completion. They're almost the inverse of how we conceptualize the ideal C.E.O.
"He wasn't the idea guy, as maybe some product people are," Williams told me of Goldman.
"He's not necessarily defining what we need to do, he's just making sure it got done. I don't know that it's a typical relationship, but it's probably not super uncommon," Williams added.
In a boardroom crowded with idea guys, where "the very notion of what the product was would evolve," said Goldman, "owning the whatness of the product" might sound humdrum, but it was by most accounts critical.
…humility: a rare quality in chief executives, but vital in product management
 Shepherding products to fruition is like working your way up to Bowser, protracted, hard-fought and without many hosannas.
——————————–
"The industry's very focused on telling hero narratives," he told me.
It's not that I think that it's bad for people to have a public persona.
The part that I think is damaging, or unhelpful, is when it seems like there are these visionary C.E.O.s who come up with genius ideas, and then it's just building a team that allows for those ideas to come forth into the world."
Williams tends to agree. "I don't want to say founders are overrated, but there are certainly a lot of people who are underrated. And Jason was definitely in that camp," he said.
—————————
 "Startups are run by people who do what's necessary at the time it's needed. A lot of time that's unglamorous work. A lot of times that's not heroic work. Is that heroic? Is that standing on a stage in a black turtleneck, in front of 20,000 people talking about the future of phones?
No.
But that's how companies are built. That person who did that for the iPhone launch at Apple, we don't know who he is. All we know is that Steve Jobs came up with the iPhone. But he didn't ship it. The person who bought the donuts did."
See on www.buzzfeed.com
Global Product Management Talk's insight:
Some stats on revenue cycle generation according to Jon Miller, Marketo founder and VP of Marketing
* 75-90% of the buying process is complete before a prospect even engages with a sales rep.
* Short forms outperform long ones
* Short content is most effective
* Visual content stands out, i.e. infographic generates 8x more views
* 7 touches are needed to convert a cold lead to a sale
* takes 123 days on average to convert a target to an opportunity
* Handoffs between functions have best potential to impact business performance
See on norcalbma.org

Alistair Croll and Benjamin Yoskovitz wrote the upcoming book Lean Analytics: Use Data to Build a Better Startup Faster. In the following interview, they discuss the inspiration behind their book,…
See on strata.oreilly.com
Dan Olsen, Entrepreneur, Interim VP, On Lean Startup 03/11 by ProdMgmtTalk | Blog Talk Radio
Dan Olsen, Entrepreneur, Interim VP of Product And Early Stage StartUp Product Management Expert, Discusses How to Apply Lean Startup Principles as a Product Manager
Please retweet: #Prodmgmtalk w/ @DanOlsen storify http://bit.ly/13PLxdx slidevu http://bit.ly/12INEAD #lean #prodmgmt