Usability Testing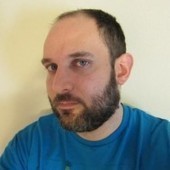 There has been alot of movement in "responsive HTML" over the last 2 years.  Basically, responsive means that the page will morph as the screen gets smaller.  It changes to use the available space …
StartUP Product's insight:
Basically, responsive means that the page will morph as the screen gets smaller.
I was trying to design a page editor application that gave a non-programmer power to make responsive pages using as much WYSIWYG UI as possible.
Responsive HTML Templates work best when your layout/content scope is going to remain static.  It sucks when your layout is changing all the time, like a public website or even an application of moderate-high complexity.
– how will you know the good posts from the bad if they are all good.
Glen Lipka, is VP of UX at Marketo. He will be speaking at the Startup Product Summit SF2 – register before June 24 for $400 off! http://bit.ly/11J59AG
See on commadot.com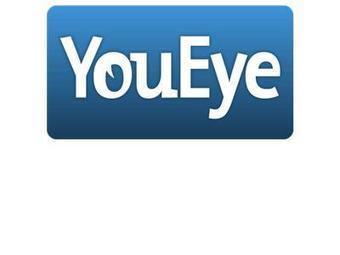 User Research, Rapid Prototyping, Emotion Recognition in an Agile world Rapid Prototyping and agile research are important, but how does one go about doing both?
StartUP Product's insight:
Derek Carter, CTO, YouEye Discusses User Research, Rapid Prototyping, Emotion Recognition In An Agile World
Entrepreneurs recognize that whether you're building a minimum viable product, new feature iteration or redesigning marketing pages, its important to test and test often. With valuable feedback, product managers can redefine the product's priorities and roadmap, and bring those insights to the teams building the product. For everyone in the midst of bringing amazing products to market, how should you prioritize user research and user testing as you try to accomplish your end goal? Rapid Prototyping and agile research are important, but how does one go about doing both?
Listen! http://bit.ly/11VXMGq
Participants are welcome to listen live at http://www.blogtalkradio.com/prodmgmttalk, call in to talk on the show (323) 927-2957 and to participate on Twitter by following @ProdMgmtTalk and tweeting using the hashtag #ProdMgmttalk
—————————————————————————————-
NOTE: DAY & TIME
Monday, June 3, 2013 at the simultaneous times of 10:00 AM Pacific Time, 11:00 AM MST Denver, 12:00 Noon CST Chicago, and 1:00 PM EST Boston.
—————————————————————————————-
See on www.blogtalkradio.com

It has long been asserted (famously, by Steve Jobs) that customers can't tell you what your next product should be. Companies create and customers consume.
StartUP Product's insight:
To be competitive, brands need to look outward and cultivate the communities of creative customers that are shaping the future of their products.
Developers have been using APIs and open source software for many years to increase the pace of innovation. Consumer product companies can mimic these more open systems. Just look at companies like Sifteo or Lapka that have created physical products connected to software that are designed to be remixed into new applications.
Bottom Line for extending engagement and product narrative:
People embrace what they influence, so more open and transparent brands will become the most loved and talked about as well.
Questions for discussion:
How can you enable customer influence and manage user creativity without losing control and focus on development cycles and roadmap…?
Is it possible to nurture creative customer communities in parallel with developer communities?  Remember User Groups that had love/hate for the developers?
How do you enable creative consumers without canabalizing next versions?
What are the most effective tools for managing crowdsourced feedback and ideas that enable more than marketing content and engagement incentives?
See on www.fastcocreate.com